Embedded
The 1st Component of Industrial IoT
Use Exor Embedded System On Module and display options to design your IIoT product yourselves, have Exor design, develop and test your product or simply choose to customise an already existing standard Exor product. The point is, with Exor Embedded you do actually have this level of choice, which we will help you make. Nothing is standing in your way to come to market with your IIoT product
This is where the X Platform by EXOR begins.

Practical Experience
New product design is a complex and expensive undertaking for any company. Not only can Exor's multiyear experience help to reduce the risk associated with this but the flexibility and power of the microSOM allow (mid-project) pivoting which is crucial to final commercial success.
Extensive Choice
Use Exor Embedded microSOM and display options to design your IIoT product yourselves, have Exor design, develop and test your product or simply choose to customise an already existing standard Exor product. The point is, with Exor Embedded you do actually have this level of choice, which we will help you make. Nothing is standing in your way to come to market with your IIoT product.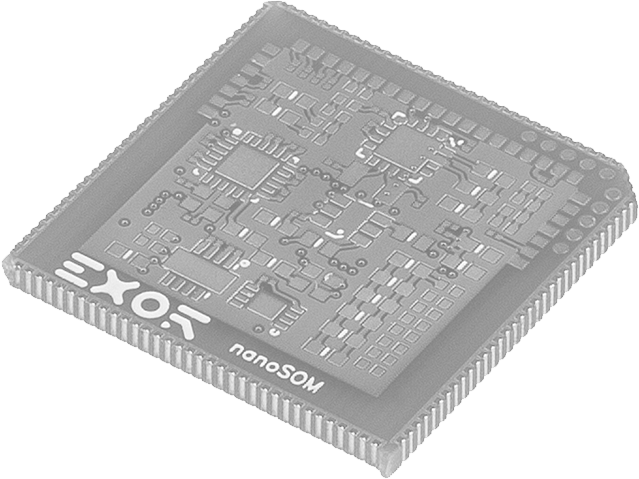 Sophisticated Technology
Simplicity in technology use cannot exist without having a tremendous level of sophistication in hardware and software. Exor microSOM allows product design across the entire enterprise architecture: Product, Field Device, Control Device, Station, Work Centres and also connection to Enterprise level data analytics. Being simple to Exor means you not worrying about compatibilty.
Lifetime – Minimum 10 Year Life Cycle
We have been around for nearly 50 years and we are not going anywhere. Exor is small but fiscally strong, well positioned in the marketplace and managed in a prudent manner. The Exor microSOM therefore will be guaranteed for at least 10 years from the moment of design sign off.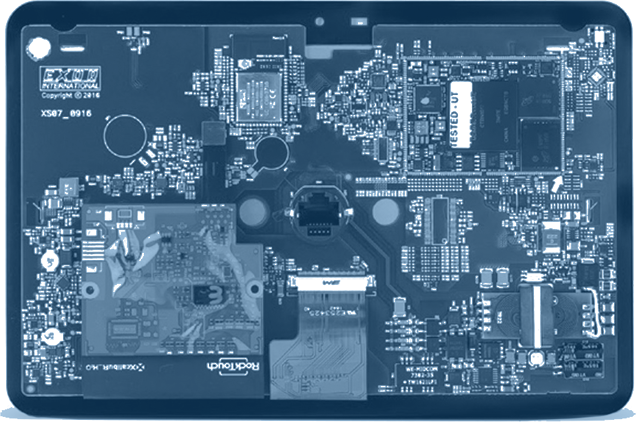 Exor nanoSOM and microSOM
Basic Component of the X Platform

Guaranteed Minimum 10 year Product Life Cycle

Reduced Time to Market for Customized Products

Backed by a partner that can cover the design and supply chain

Essential Basic Component of IIoT Implementation

Powerful IIoT engine across all "Industrie 4.0" levels

OPC UA pub/sub over TSN, MQTT and AMQT

IIoT Gateway and Logic control Vast Protocol Library

At the Edge Analytics Fog Node Compatibility

Optional CODESYS v3 Distributed micro-Server

Quad Core ARM

Linux BSP rt (OSADL) or Android BSP
Powering some of the most innovative and robust products and ecosystems in the Industrial, Marine and Building IoT sector, the Exor nanoSOM and microSOM are the basic components of the IIoT Industry 4.0 ready, X Platform.
The systems on mobile are highly miniaturized, flexible and fully customizable. Most importantly they come with guarantee of a minimum 10 year product life cycle therefore allowing the execution of a viable business case.
Projected Capacitive Technology has evolved since its introduction in 2007 and continues to improve its performance to provide an ideal evolution to your application. The extremely high quality that Exor Embedded offers, ensures that the display is incredibly stable. Exor embedded already quite uniquely takes responsibility for the microSOM and the BSP onboard and this responsibility extends out to the display.
The touch screens are based on Film Film Glass Structure giving both flexibility to design and due to lower tooling costs, a better price / performance ratio.
All displays are connected to the carrier board using a Chip On Flat Design controller rather than external design so as to reduce dramatically the foot print which is crucial for certain applications. The bonding process is taken to extreme levels using soldering, UV glue and special advanced SUS material.
The displays from Exor embedded are top tier glass and PC/PMMA manufactured items allowing vast design options.
Key Features
Extremely high quality Stable film/film sensor technology Chip on Flat Design Controller Fast prototyping Air or liquid bonding Certificated for:
Automotive

Medical

Avionics

The JS Family of Smart HMI
An ideal embedded display solution to allow your organization to design and build modern IIoT Industry 4.0 ready Human Interface products across many industries. Usable in applications for factory automation HMI, building and home automation, Vending systems and energy meters and in particular certified for:
Automotive with TS 16949

Medical with ISO13458

Avionics with AS9100
In addition the display can be fully water resistant, easy to read in high sunlight conditions and be used by medical or industrial gloves to offer a highly reliable Projective Capacitive Touch screen.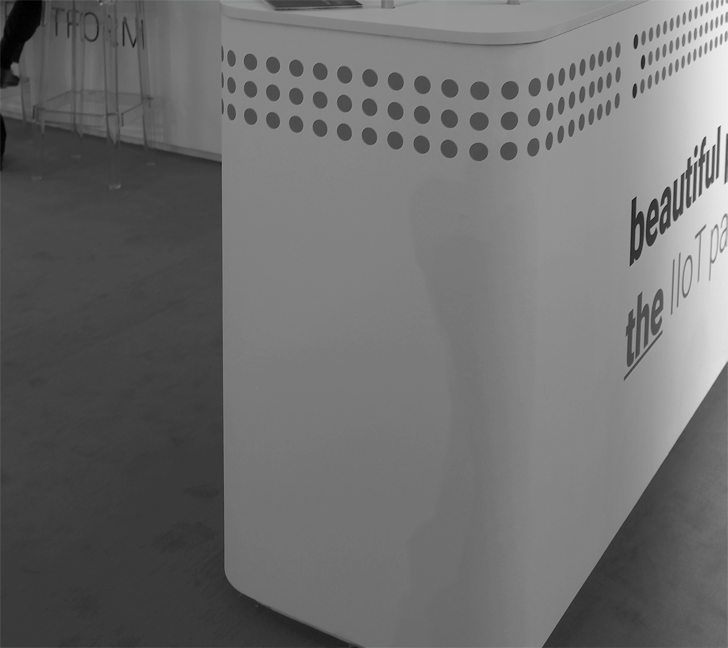 The JS family is available with either a 5", 7" or 10.1" display and with any of three different microSOMs used currently by Exor Embedded depending upon the needs of the application upto the iMX6 QuadCore ARM Cortex-A9 CPU.
CPU
CPU Type:
iMX.6 Quadcore
 Core Class:
Dual Core Cortex–A9–800Mhz
HW accelerator:
Open Gç ES 2.0 / Open VG 1.1
RTC:
 30 ppm @250–Battery backup
DISPLAY AND TOUCH
Size:
All sizes
Resolution:
1024 x 600
Brightness:
400 cd/m2
Backlite Lifetime:
Typ. 30.000h
Viewing angle:
60° / 60° / 70° / 70° (UDRL)
Colour:
24 bit
Touch:
PCAP – Multitouch 5 fingers